Hari Srinivas
Viewpoint Series E-186. December 2022.
This Viewpoint focuses on problem-solving processes for broader sustainable development.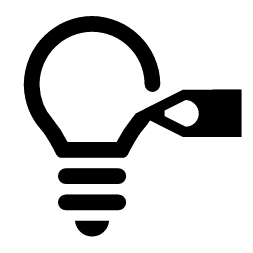 There is a clear and strong link between the knowledge management practices that a community or a public agency uses, and the creative problem-solving processes that it faces - particularly in the public sphere. The innovativeness of the problem solving process and its speed of implementation have a strong impact on an organization' performance.

Optimized problem-solving processes can be a vehicle for connecting knowledge and performance — knowledge can generate economic value when it is used to solve problems, explore opportunities and make decisions - particularly for communities facing everyday societal problems.
Problem-solving = Understanding
Knowledge management processes consists of four stages: acquisition, storage, distribution, and use of knowledge. The acquisition phase remains critical for developing sustained problem-solving skills for sustainable development' learning, absorption, and transformation of knowledge.
This document lists out some of the key aspects for knowledge acquisition for sustainable development:
Skills/Strategies
Explanation
Think Stakeholders
Sustainable development (and the issues outlined in the SDGs) is a complex set of interrelated problems that require many different solutions. What we learn and how we learn requires that we have the ability to look at the problem from the perspective of different stakeholders (essentially government agencies, businesses, and civil society entities) - their objectives, their skills and capacities, how they think, how they can contribute etc.

Who are the stakeholders? Why are they involved, or how are they affected? What skills and resources do they possess for the problem at hand?

Think Different Levels
Sustainable development requires action not just at the individual level, but also at the community level, at the city ward and city level itself. At higher levels we have the provincial (or state level) and national levels. Finally we have the global level. This is what the slogan "Think Global Act Local" means - different decisions are taken at these different levels. For example, on the issue of climate change, the decisions taken by the UN is very different from the decisions taken by a city government. Remember this.

How do decisions change at different levels? Who takes them? What are their goals and objectives?

Think Short-term and Long-term
Understanding what data/information we need to take action immediately, and what we need to take action at a later stage, in the long-term - is important. Complex problems need complex solutions that are implemented step-by-step: some in the short-term, some in the medium term and others in the long-term. Separating them into short and long actions, and laying them out in a step-by-step plan is an important skill to solve any societal problem!

What are some of the issues that have an immediate impact or effect on the local communities? What actions are needed to ensure that problems do not occur in the long-term (or solutions that have long-term impacts)?

Think Action
As mentioned above, sustainable development requires complex set of solutions from different spheres - particularly that of governance (laws, rules and regulations, institutional responsibilities etc.): education (awareness raising, training, capacity/ skills development etc.); and technology (technologies and techniques to solve problems, including the skills to develop and operate the technologies). Together these three actions form the "GET Matrix) - Governance Education and Technology.[1]
Think Cause-Effect
Things happen for a reason: there is a cause for every effect. In science, the cause explains why something happens. The effect is the description of what happened.

The skill to understand what is happening, what are its causes and what are the effects, who is responsible etc. is very important for understanding and solving complex societal problems.

Think Grandmother
Cannot explain your work to your grandmother?
Then its useless.

How do you explain a complex subject such as climate change to your grandmother? Thinking about strategic communications, and the need to target the right stakeholders, at the right level at the right time. The "Grandmother" then becomes a metaphor for better local action [2]:

She has been there a long time [HISTORY]
She likes grand kids [FUTURE]
She is concerned about her family [LOCAL]
She's the boss of daily life [APPLICABILITY]
She's wise and can look at different viewpoints [BALANCE]
She knows you well [STAKEHOLDER AWARENESS]
She likes things simple [COMMUNICATION]

---
| | |
| --- | --- |
| [1] | The GET matrix is a key policy analysis tool that GDRC has advocated in its programmatic work under different themes. |
| [2] | Here the "Grandmother," of course, is a representation of a local community - of how they think and how they look at their surroundings. |