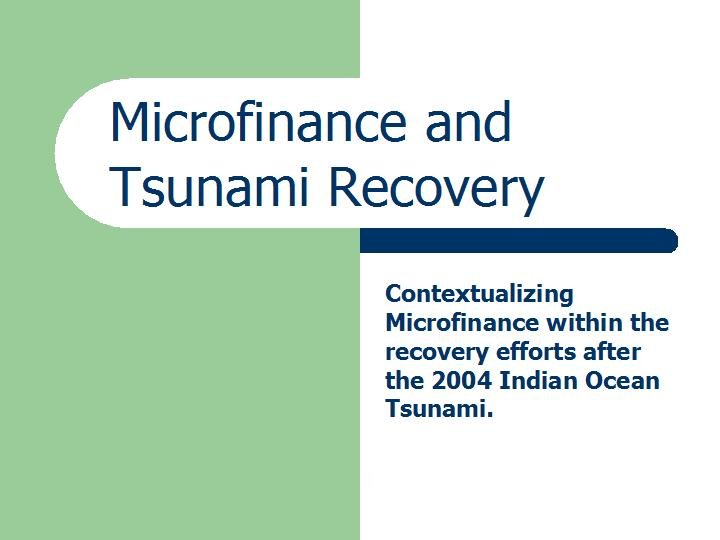 Hari Srinivas
Case Study Series E-101. June 2014


This report focuses on the role of microfinance in tsunami recovery, by contextualizing microfinance within thee recovery efforts from the 2004 Indian Ocean Tsunami.

The report is based on a survey of microfinance institutions (MFIs) carried out between June and September 2005, as well as reports from governmental and non-governmental organizations at the national and international levels - including the MFIs themselves.

The concept of microfinance as a viable tool for the poor was tested to its limits during the 2004 tsunami tragedy. With the scale and intensity of the disaster beyond the comprehension of both the MFIs and the communities they served, it was first of all, clear that none had prepared for, or could have ever anticipated, a disaster of such proportions. The lessons learnt from the tragedy has to therefore be looked at by taking this aspect into consideration.