With gender-based discrimination still widespread around the world, the International Women's Day campaigns to promote and protect women's equal rights - as a fundamental human right.

2016

The 2016 theme focusses on
"Planet 50-50 by 2030: Step It Up for Gender Equality"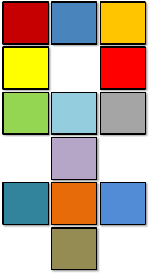 8 March is also the United Nations Day for Women's Rights and International Peace

O

ver the years, action for the advancement of women has taken four clear directions: (1) promotion of legal measures; (2) mobilization of public opinion and international action; (3) training and research, including the compilation of gender desegregated statistics; and (4) direct assistance to disadvantaged groups. A central organizing principle is that no enduring solution to society's most threatening social, economic and political problems can be found without the full participation, and the full empowerment, of the world's women.

International Women's Day has assumed a new global dimension for women in developed and developing countries alike. The growing international women's movement, which has been strengthened by four global United Nations women's conferences, has helped make the commemoration a rallying point for coordinated efforts to demand women's rights and participation in the political and economic process.
Gender equality and womenís empowerment are fundamental to the global mission of the United Nations to achieve equal rights and dignity for all. This is a matter of basic human rights, as enshrined in our founding Charter and the Universal Declaration. It is part of the Organizationís very identity.

But equality for women and girls is also an economic and social imperative. Until women and girls are liberated from poverty and injustice, all our goals -- peace, security, sustainable development -- stand in jeopardy.

- Ban Ki Moon, UN Secretary General
---
Previous themes of International women's Day:
2011: Equal access to education, training and science and technology
2010: Equal rights, equal opportunities: Progress for all
2009: Women and men united to end violence against women and girls
2008: Investing in Women and Girls
2007: Ending Impunity for Violence against Women and Girls
2006: Women in decision-making
2005: Gender Equality Beyond 2005: Building a More Secure Future
2004: Women and HIV/AIDS
2003: Gender Equality and the Millennium Development Goals
2002: Afghan Women Today: Realities and Opportunities
2001: Women and Peace: Women Managing Conflicts
2000: Women Uniting for Peace
1999: World Free of Violence against Women
1998: Women and Human Rights
1997: Women at the Peace Table
1996: Celebrating the Past, Planning for the Future
1975: First IWD celebrated by the United Nations
---
Increasingly, International Women's Day is a time to reflect on progress made, to call for change and to celebrate acts of courage and determination by ordinary women who have played an extraordinary role in the history of women's rights.
GDRC has been working on themes related to this international day/observance, in its programme on Gender and Development.

GDRC therefore reaffirms its committment to uphold the objectives of the International Women's Day, and work towards better understanding of, and action on, promoting and protecting women's equal rights - as a fundamental human right.
---
Additional Resources: