Walk through to
UN Seahorse's mooring place - 1
---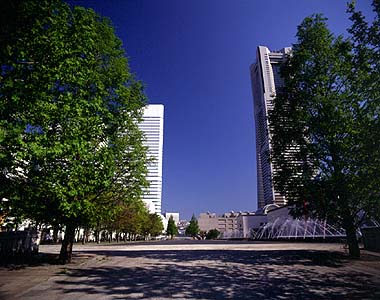 Its evening and a clear twilight has descended the area. Your journey starts outside the Sakuragicho station of Japan Railways. Sakuragicho is well connected to Tokyo (40mts) and Yokohama (5 mts). As you come out, you use the moving sidewalk and onwards ...




---
Photos: | 1 | 2 | 3 | 4 | 5 | Movie |
All photos, and the QT movie, are courtesy of the MM21 Corp.
---
Comments, suggestions, contributions and recommendations are welcome for this section.
Please send them to the email listed below.