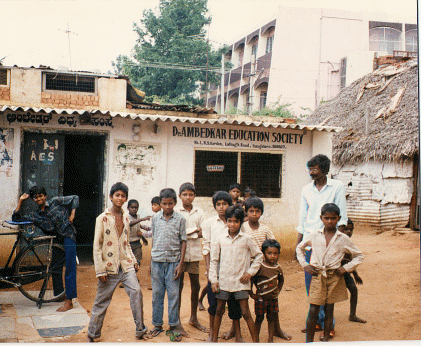 Photo 3
The future is ours

---
Local and community based NGOs play a critical role in mobilizing people, in fostering leadership, in building partnerships with local governments, or (as in this case) in providing social infrastructure such as education.

Committed individuals, such as this school teacher, do exist and need a conductive environment where they can work and contribute to the community's development.

Access to education increases the children's desire to improve and become a success in their future - and to opportunities to obtain skills.