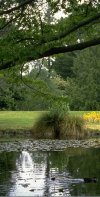 Our understanding of the causes and impacts of climate change has improved over the last two decades, and our response to it has consequently become more integrated.

Much of the areas most seriously affected by climate change are also those that form the critical assets for the tourism sector - mountains and rivers and coasts and oceans.

But the tourism - as a high consumption sector - also contributes to climate change, through travel, accommodation, food consumption or waste generation.

How does te tourism sector affect and be affected by climate change processes? What is the current state of the art? What can we do?